In some instances, you may often be working with images that are rotated from the horizonal/vertical XY axis implied by the PhiMatrix grids and templates, yet still want to find and apply golden ratio points.
At present, it's not possible to rotate the PhiMatrix grids themselves. As a workaround though, for many applications you may find that the circle grids of PhiMatrix Pro allow the same analysis.
With the center at one point and the perimeter at another point, the circle grid will find the golden ratios at ANY angle: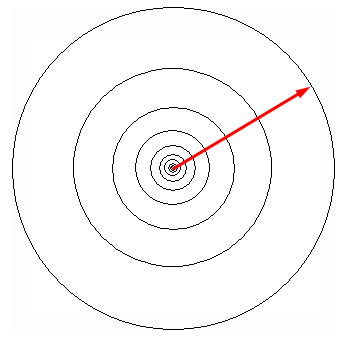 The lines of the rectangular grid will also identify the golden ratio points of an angled line: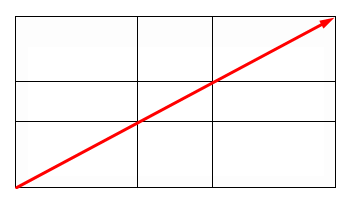 Another workaround is:
Rotate the underlying photo to the desired horizontal or vertical angle in Photoshop or whatever digital image software you are using.
Apply the PhiMatrix overlay and save the resulting image.
Rotate the resulting image the opposite direction by the same number of degrees in Photoshop to get the desired end result.
So the with a little workaround and creativity, PhiMatrix grids and templates can be used to identify and apply golden ratios on any rotation, even though the grids themselves do not rotate.